Markam Park is a beautiful facility operated by Broward County and located just on the edge of the Florida Everglades.
It's a great place to shoot! If you've been thinking about getting started in Cowboy Action Shooting or if you'd just like to watch,
come on out and join us. We'd love to show you the ropes!
Please note that no firearms may be worn outside of the range area (including the parking lot, public range or restrooms).
It is a MDQ if you pack iron outside of the fence, so y'all just bring 'em in bags and put them on inside the fence, and
stash yer iron before
you walk out to the car.
Registration Information:
Registration is from 8:00 a.m. to 8:45 a.m.
Mandatory Safety Meeting at 8:45 a.m.
Shooting begins at 9:00 a.m.
$15.00 - Gold Coast Members
Buckaroos and Young Guns shoot free when accompanied by a shooting adult.
75 Rounds Pistol Cartridge *
75 Rounds Lever Rifle Cartridge *
* These are approximate amounts.
Directions to Markham Park:
From I-95 or Florida's Turnpike, take I-595 westbound, then veer right at the I-75 split to exit at the next ramp for Weston Road. The park entrance is on the right (north) at the Weston Road intersection.
From I-75, take I-595 eastbound. Exit on Flamingo Road (exit #1B) and make a U-turn under I-595 to go west on State Road 84. Go past N.W. 136th Avenue. The park entrance is on the right (north) at the Weston Road intersection.
Travelling
from afar? Need a place to stay?
The Courtyard Marriott in Weston is conveniently located just 5 minutes or so from the shooting range. Warm, friendly, and inviting... we highly recommend it.
Click the Courtyard Marriott logo for rates, maps, and photos.
The next match is on Saturday, October 7th.
Click the Cowboy to view or download the stage scenarios.
(when they become available)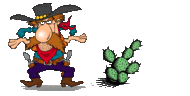 Visit Sassnet for additional regional, country, and global resources...